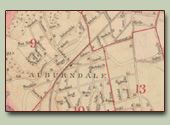 Many people spend more time worrying about the future than actually doing something about it. With a financial plan in place, including a strategy to achieve specific goals, you can proceed with confidence that you may be able to achieve your financial goals and a rewarding future.
How much Disability Income Insurance do you need?

This Cash Flow Analysis form will help you weigh your income vs. your expenses.

Use this calculator to estimate the federal estate taxes that could be due on your estate after you die.

How much life insurance would you need to produce a sufficient income stream for your family?