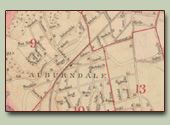 Many people spend more time worrying about the future than actually doing something about it. With a financial plan in place, including a strategy to achieve specific goals, you can proceed with confidence that you may be able to achieve your financial goals and a rewarding future.
Estimate the future value of your current savings.

This calculator can help you determine whether you should consider converting to a Roth IRA.

This calculator can help you estimate your annual federal income tax liability.

How much will it cost to pay off a loan over its lifetime?