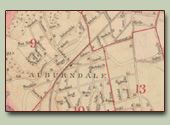 Many people spend more time worrying about the future than actually doing something about it. With a financial plan in place, including a strategy to achieve specific goals, you can proceed with confidence that you may be able to achieve your financial goals and a rewarding future.
Compare the potential future value of tax-deferred investments to that of taxable investments.

Estimate the future cost of an item based on today's prices and the rate of inflation you expect.

Will you be able to afford nursing home care?

How much Disability Income Insurance do you need?